Bar Inventory Programs: Are You Leaving Money on the Table?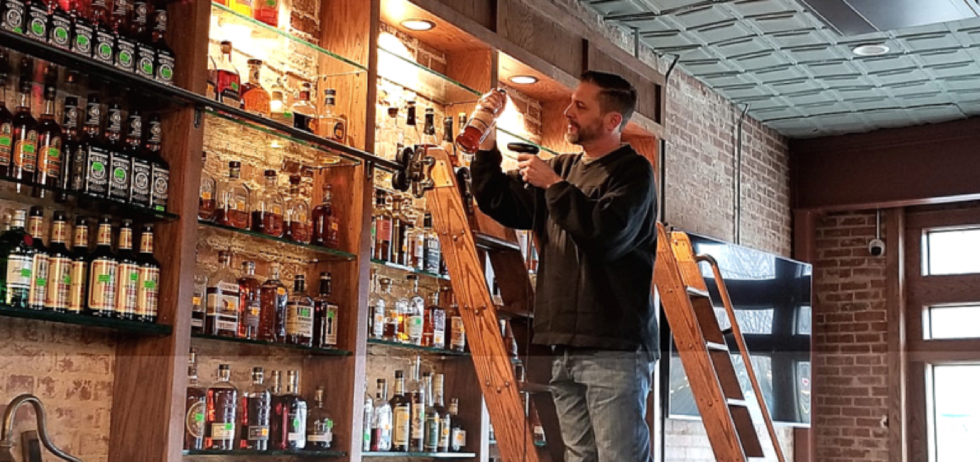 Does your bar or restaurant operation have a liquor inventory program or a liquor ordering program?
Yes! There are vast differences between the two.
Often, people believe they are running an inventory program, or they simply consider both practices identical.
But, one is a tool to get your variance (or loss) down to less than 3%, and the other, on average, will keep your losses near 15 – 20%.
How to Make Your Bar Program Profitable
First, let's drill down to the most likely place you're losing it.
What we know from working with thousands of operators over the last two decades is that bars and restaurants lose tons of money every day.
It's our goal to help you get those losses under control and maximize your profitability.
The average loss in the hospitality industry is between 15-20%. In comparison, the retail industry has an average loss of 1.44%.
Why?
It's largely due to the way venues manage their inventories.
There are basically two systems used to collect data:
The first is what we'll call an ordering program, and here's what it looks like:
Ordering Program
Bartender/Manager counts (eye-balls) product
Kegs are sloshed to determine volume
Count noted on a spreadsheet
Compare to par guide
Place order
From there, the manager figures out the liquor cost/cost of goods by dividing the cost of product depleted by the product sold.
If that number seems reasonable, it's back to business as usual. If the liquor cost seems a bit high, there's scrambling to find the missing product, or figure out what went wrong, and do something—anything to fix it.
Pro-tip: This method is easily manipulated by staff. It's a bit like the fox guarding the hen house. Don't think for a minute that your staff can't figure out how to get those numbers where they need to be.
The problem is all this looking and scurrying around is done without a compass. All you really know, using an ordering system, is that your cost is high and profits are low—but you're not quite sure why.
But, there is another way!
A True Liquor Inventory Program
Here's a shameless plug: Barmetrix is known worldwide as the experts in outsourced liquor inventory control.
Here's why.
An inventory program looks like this:
All product in the venue is counted, weighed and measured with scales
All kegs are weighed with scales
All sales are recorded, including modifiers, down to the individual serving
Factor in pre & post inventory positions
Make decisions based on verifiable data
At the end of the audit, you'll know the variance, also known as shrink.
With an ordering program, you can determine your overall liquor cost—the cost of goods; but with an inventory program, you will be able to determine
√ exactly what's on hand
√ exactly what's been sold
√ exactly what's missing—and you'll know your cost for each pour.
Now that you know what's missing, your inventory team can have detailed discussions with your bar team to pinpoint what happened and set out a plan going forward.
An inventory program will show you where your opportunities lie.
Which program are you running; Inventory or Ordering?
If your variance isn't under 5%, reach out to us, we'd love to help you!