Leading the Hospitality Industry in Inventory Control Since 1999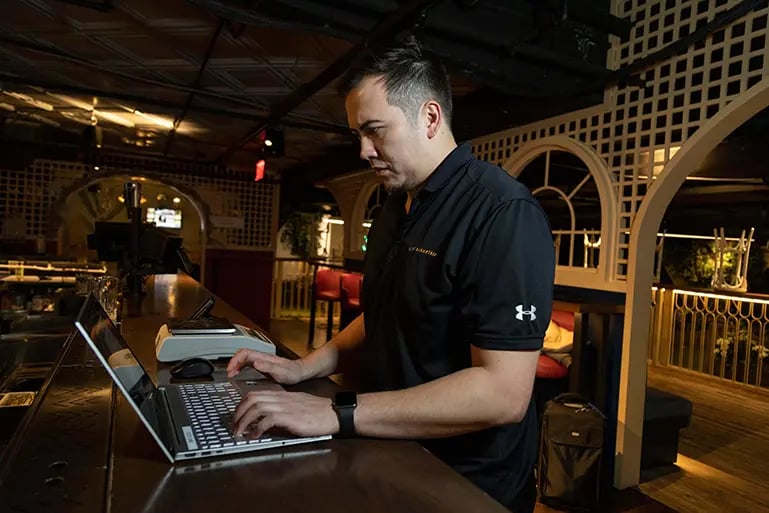 I looked at a dozen other opportunities, and Barmetrix offered by far the biggest potential ROI, and that I can operate as an individual unit—but with the support structure of a franchise. When you can truly change the financial lives of your clients—that's by far the most rewarding element of owning your own business."
~Arno Stemmer, Barmetrix Los Angeles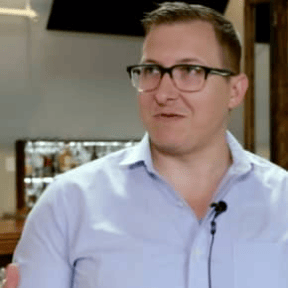 What We Do
We provide coaching and analytic services to bars, restaurants and hotels. In a nutshell, we help hospitality businesses improve their bottom line and business systems by using the following process:
Using our proprietary software, we identify a venue's starting position. For example, we identify how much product/cash they are losing from week to week.
Once we have their starting position, we then work out where they want to go. That is, we sit down with the owners and we set goals and targets for the business.
Then, using analytics, we coach them to reach their goals; higher profits, lower costs, increased revenues, happier staff, management, customers, etc.
How We Do It
Step 1
Collect all data from the venue, e.g., stock on hand, purchases, sales from their POS system, recipes, costs.
Step 2
Analyze all the data using the Barmetrix proprietary software system.
Step 3
Present the data, our analysis, AND specific solutions to improve Key Performance Indicators.
Step 4
Repeat the process weekly, bi-weekly, or monthly—depending on the clients' needs.
This process is not a quick fix solution...we set the expectation up front that this process only works if it's maintained either internally or by a third party like Barmetrix.
In the vast majority of situations, bars and restaurants simply don't have the time, skill set, tools, or incentive to do this internally, which is why our service exists—and will flourish as bars and restaurants get more and more complex and competitive.
They need outside help. They need Barmetrix!
Becoming a Barmetrix franchisee was the best investment in my future I could have ever made."
~Danny Breaux, Barmetrix Baton Rouge & New Orleans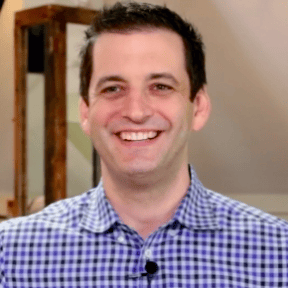 The Barmetrix Backstory
Barmetrix was founded in 1999 in Sydney, Australia with a simple idea: Help 10 bar owners be more profitable.
After nailing 100 clients, in 2003 Barmetrix went global, partnering with some of the largest liquor companies in the world, including Diageo, providing training and education programs.
Our local experts continued perfecting our liquor inventory solutions—running full steam ahead, serving bars and restaurants of all kinds in 7 different countries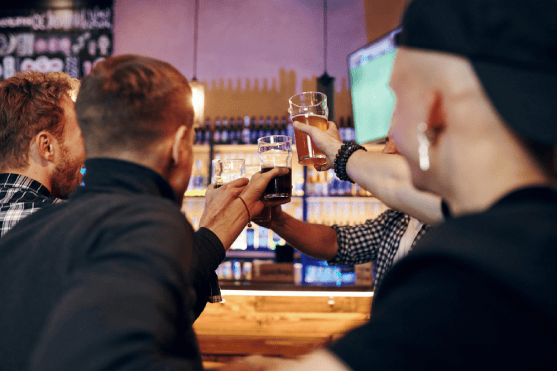 High Demand
People have to eat (and like to drink) no matter what!
In the United States alone, there are over 1 million venues serving food and drinks. But in the hospitality industry, competition is stiff, the pace is fast, costs are on the rise and margins are shrinking.
The very things that make the hospitality industry so varied, interesting and exciting also cause a significant amount of stress and frustration for bar and restaurant owners and operators.
It's challenging to manage staff and vendors, juggle orders and stock inventory, create interesting menus and prepare great food and drinks for guests—while dealing with all the other tasks business owners are responsible for.
That's why our services are always in demand.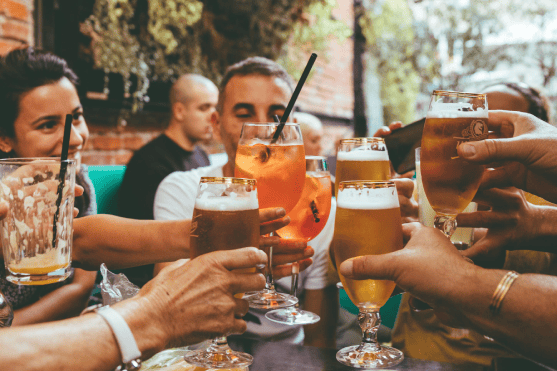 Recurring Revenues - Loyal Clients
In many businesses, in order to survive you have to keep attracting new customers every week in order to replace the customers that you have just serviced.
The great thing about the Barmetrix model is that in most situations, when we start working with a client, they stick with us. In fact, many of our original customers from 1999 are still with us to this day, paying us a weekly, biweekly or monthly fee for our services.
As a Barmetrix franchisee, you solve problems for your clients. And as long as you continue to offer great value and service, you will continue to add clients and revenue consistently.
That means it only takes a few clients to establish a solid baseline for your business, allowing you to develop lasting relationships with operators and to increase your earning potential.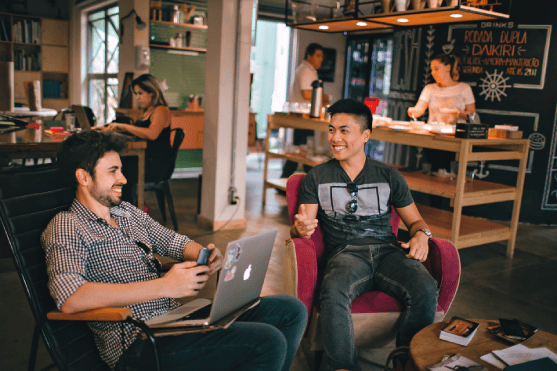 Our Focus - How You'll Help the Industry Be More Profitable
We focus on inventory control because it's an ultimate and immediate need for hospitality operators, and it's the best way for them to see a real turnaround in their profits.
If they can't control their inventory, they simply can't stay in business.
We've been perfecting our services since 1999. Having worked with thousands of operators, Barmetrix has developed tools and solutions that deliver measurable results for our clients.
What We Do Is a Core and Consistent Part of Any Retail Business
We provide that constant oversight, accountability and more importantly problem solving, that without us immediately disappears from the business.
A common analogy we use is when people join a gym to lose weight. When you finally achieve the results you want, do you then quit the gym? Some do and they put the weight back on again. But those who maintain their routine stay fit and healthy.
The same applies to the impact Barmetrix has on our clients' businesses.
The Average Restaurant or Bar Loses Between 10-20% of Their Inventory Every Week!
That adds up to tens of thousands—and in some cases—hundreds of thousands of dollars annually.
When you compare that to the retail industry, which has an accepted loss level of 2%, you can see the problem within the hospitality industry.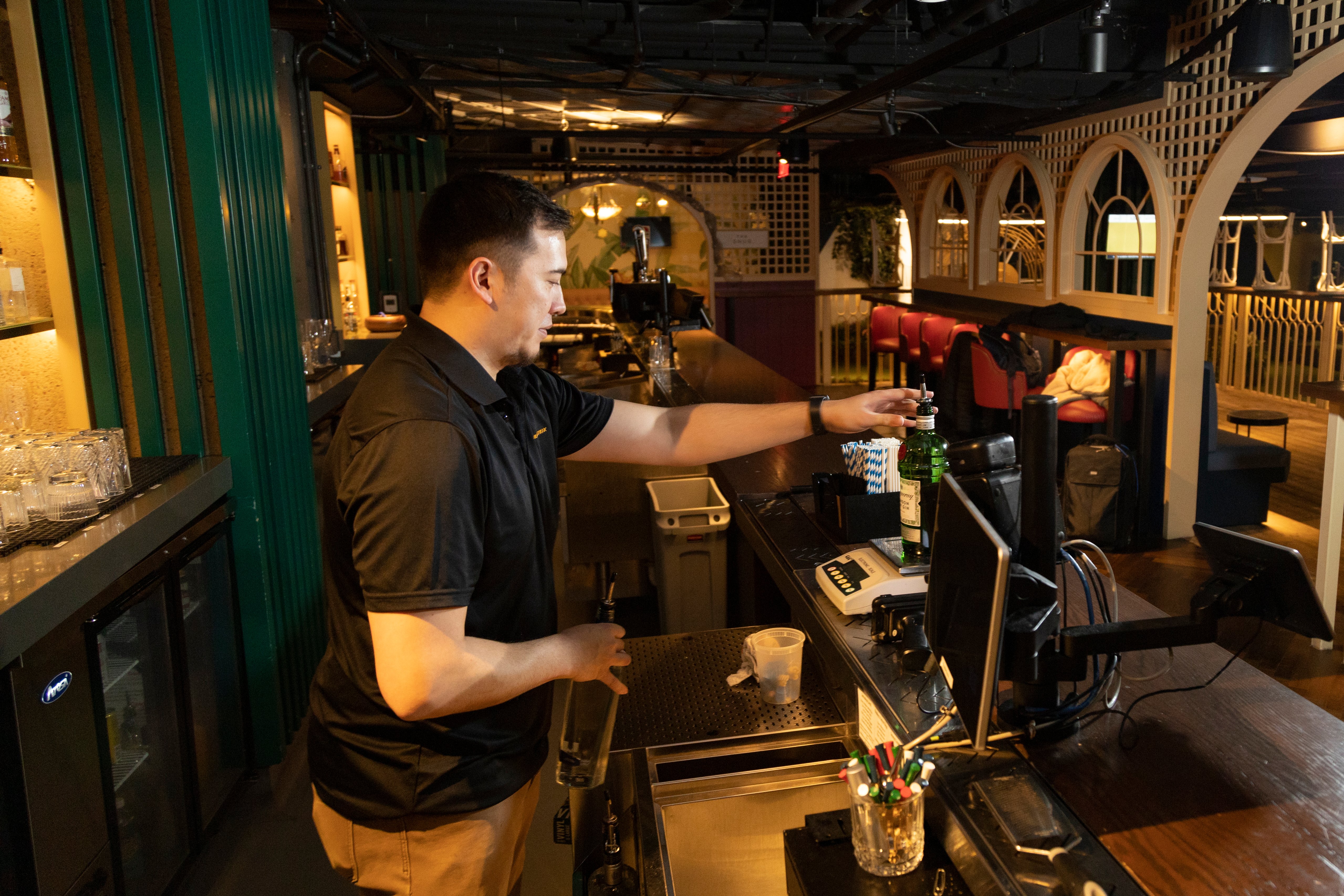 Barmetrix Services
While all venues have similar problems, not one is exactly like another.
That's where the knowledge, technical expertise, and over 20 years of experience enable us to help our clients address their specific pain points and realize greater profits.
When you join the Barmetrix team, you become part of a very hands-on family. Everyone is focused on bringing positive change to the hospitality industry.
Not only do you get tools and proven solutions for common problems faced by your clients, you'll get the support of the entire network and Barmetrix head office, all working to advance your business in your local market.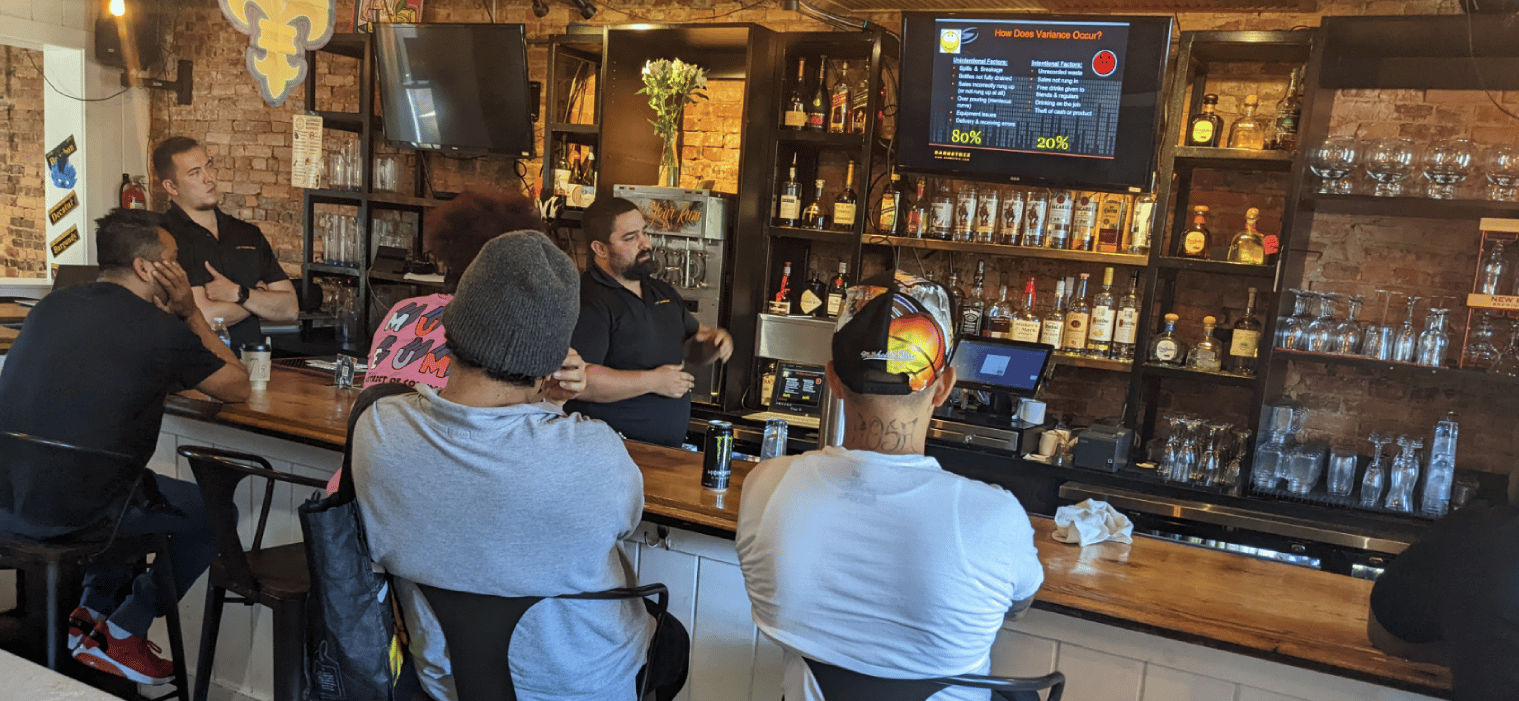 Low Start-Up Costs and Investment
A Barmetrix franchise territory costs $49,900. Discounts are offered for multiple territory purchases. In some cases, we can even help you get financed.
The largest expense in your Barmetrix business are labor costs, i.e., weekly wages paid to your staff.
Because you don't need an office or have to carry/buy any inventory, your next highest cost will be your monthly royalties, which are 8% of gross revenue plus a contribution to the national marketing fund.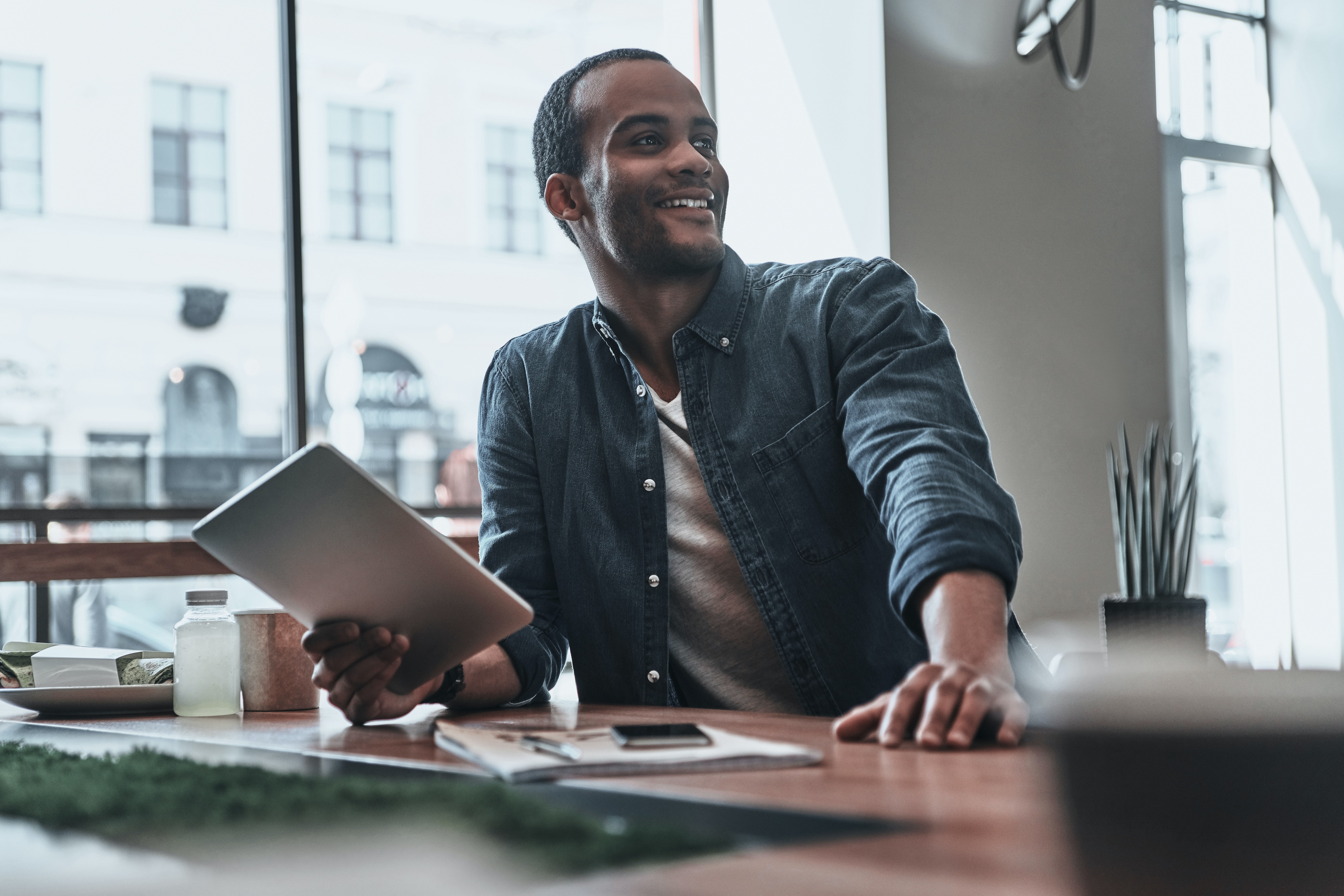 No Office Needed!
Most franchise owners start out in a home office, or even from their kitchen table! You and your staff will do most of your work at client venues or at your own home.
As you hire more staff, you have the option to rent an office space. Many of our offices use client venues or an office sharing model to host staff meetings.
The great thing about this business is that you can build a business—and not "own" a job. You can do it solo, or with one or two assistants, and build as you grow. We have offices that have grown to servicing over 100 clients with a team of 15+ staff, made up of full time and part time employees.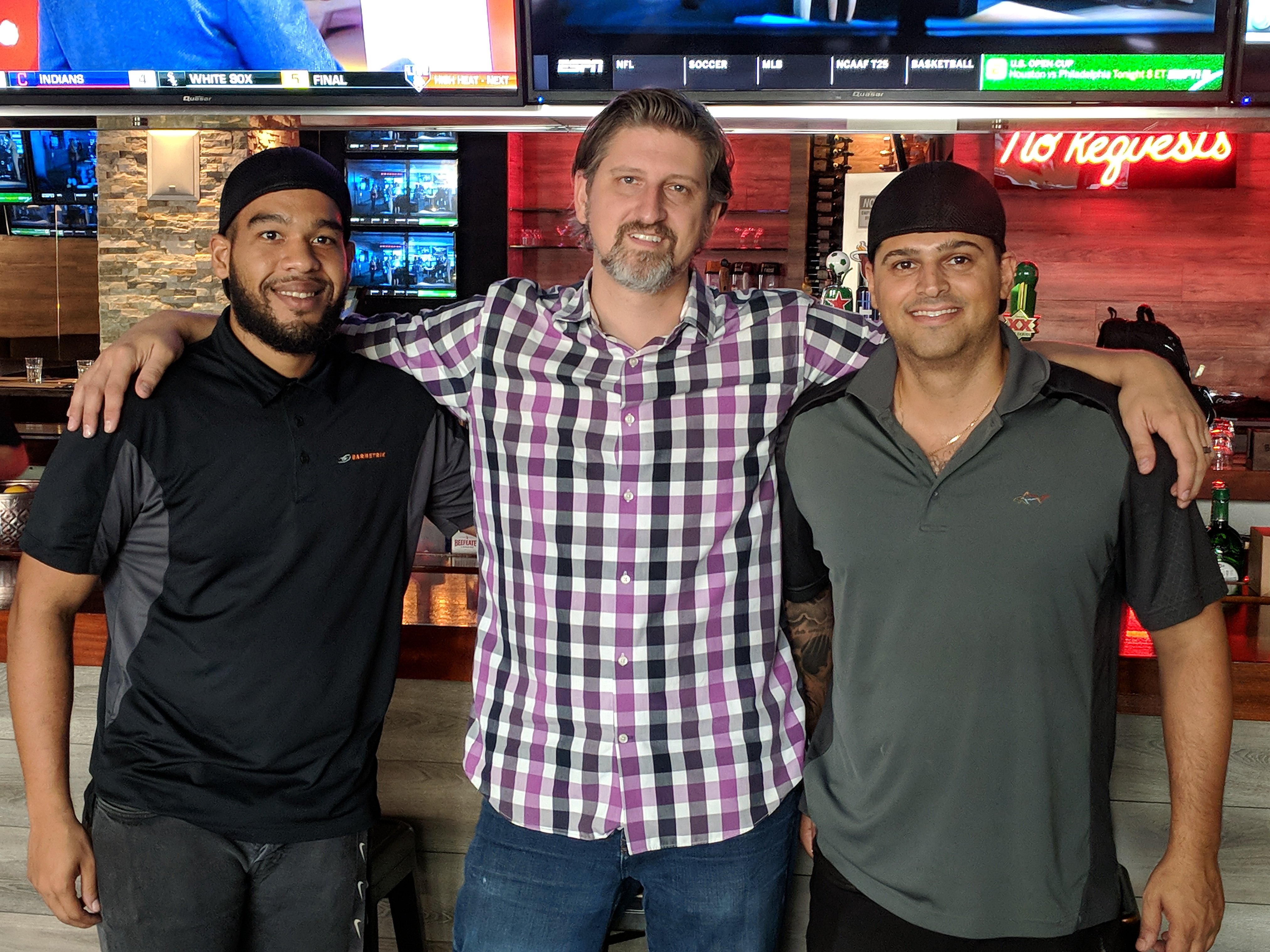 The Details and Fine Print
Getting started with a Barmetrix franchise is one of the most cost-effective in the industry.
Most franchise owners start as a solo operation from their home office or kitchen table.
All you need is your initial hardware, software & equipment investment, an internet connection and your car
As you grow, you can hire full or part-time staff as necessary.
There's no need to rent office space, unless and until your business has developed the client base to sustain the extra expenses.
General Breakdown For:
Hardware, Software & Equipment
Business Licenses Permits
Additional Funds
(3 months)
Total Estimated Initial Investment
I now control my own destiny. I've secured my future. I work the hours that I want, I get to choose who I work with. Having that control is the biggest benefit for me.
~Roger Truman, Barmetrix Sydney, Australia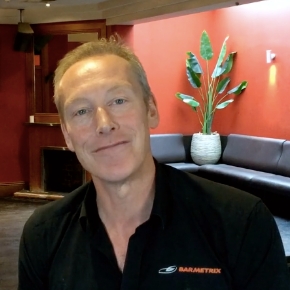 Here's a Peek at What You'll Receive As a Part of Your Franchise Fees:
Training & Support
4 weeks of initial training
Support for launching your office via marketing support as well as hands-on direct oversight as you take on your first clients
Behind the scenes functionality: lightning-fast IT support, email, file storage, calendar and much more
Cloud based access and secure storage of all your client data. Access your client data wherever and whenever needed
Ongoing business & technical support
Proprietary Systems
License to use our proprietary consulting tools
Pilot Inventory Control System
Access to and use of private IP (intellectual property) materials
Barmetrix branding
High-impact emails that effectively communicate our data to your clients
Sales & Marketing
Marketing Materials
Sales Materials
Business Consulting Materials
Business Operating Manuals
Telemarketing Support
Social Media Support. Education based content that can be shared to all social media channels
Professional Development
Access to our private Slack Channel to learn and share with other franchise offices
Members only access to our high-level Annual Global Conference
Direct One-on-One Coaching
Frequent educational webinars for franchisees and their teams
Ready For More Meaning, More Money, More Freedom?
Who Are We Looking For?
✔︎ The ideal Barmetrix Franchisee is someone who loves to help other people.
✔︎ Our franchisees have the ability to make a huge impact in not only our client's businesses, but also in their personal lives.
✔︎ It is the pursuit of this mission that drives our franchisees to grow and succeed.
✔︎ We're not a storefront concept where you put up a store, hire some staff and have people drop by to buy your product.
✔︎ Our type of business requires a willingness to get out into your community, tell people what you do, and offer to help in any way you can.
✔︎ You need the drive and energy to go hunting for opportunities.
✔︎ Like all successful businesses, a great work ethic is required, and you have to commit to offering great service on time, every time.
✔︎ We need good communicators, both written and spoken, as a significant part of our business is getting your clients to take action on the advice you give them.
If you want to maximize your profits, have better trained staff, understand your inventory better and how to control it, you should have an outside group come in and do an audit—it should definitely be Barmetrix."
~ Josh Gonzales, Owner, Thunderbird Bar, Indianapolis, IN
It's for people who want the FREEDOM OF WORKING FOR THEMSELVES, without the risk of taking on high overheads or dozens of staff.
It's for people who want to TAKE CONTROL OVER THEIR FUTURE and build an asset that will provide stability and growth for them and
their family for the years to come.
It's for those who want to reclaim their nights/
weekends, and enjoy a better lifestyle.
It's for those who want to uncap their earning
potential.
If this sounds like you, reach out to us!
I love helping people and I love being my own boss, calling my own shots. I was frustrated by bosses, & I just didn't need that in my life anymore—I was willing to bet on myself."
~Dave Nitzel, Barmetrix Atlanta & Raleigh/Durham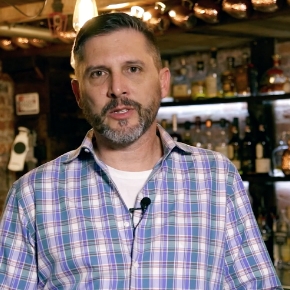 Build Your Own Business with a Barmetrix Franchise Now!
Join Our Ever Expanding Network of Professional Hospitality Consultants with the Barmetrix Opportunity!