Tuesday, November 22nd, 2011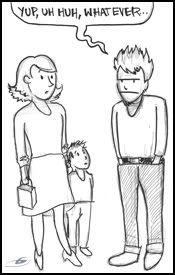 This week is Thanksgiving here in the USA. In the last month I have been around the USA, UK and Canada, and I am sad to report back that there is a serious drought of THANKS globally in our industry!
How many times have you been out lately and received a "Yup!" (or a variation) instead of genuine gratitude from your server?
Call me old school, but I feel that in this digital world, it is more important NOW than ever before to be KIND and CONNECT.
"Ya," "Yup," "Uh Huh," "No Problem," and "Sure" are all incorrect responses to "THANK YOU!" Any one of these retorts would have been deemed a "teachable moment," whether you worked on the floor of my restaurants, or my kitchen if that is the way you blew off one of our suppliers when signing for a delivery.
I get it. Some kids were raised without manners. What I don't get are business leaders allowing poor manners to persist, eroding their brand. Chivalry is FREE and it is a tremendous market advantage.
Can manners be taught? Sure.
When someone says "Thank you," the correct response(s) is:
MINIMUM: You are welcome.
BETTER: It was my pleasure!
BEST: Well, thank you. I really enjoyed taking care of you this afternoon. I look forward to seeing you again!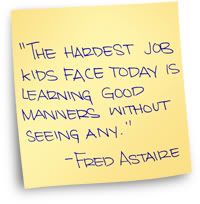 Check the comment section for some quick tips on how to make more improvements in this area.
Happy THANKSgiving!,